A Closer Look at one of Sandals Royal Caribbean's Resort Over-the-Water Suites
Recently making their debut on December 1st, Sandals Royal Caribbean opened the Caribbean's first-ever Over-the-Water Villas in Montego Bay, Jamaica. And it doesn't stop there… Due to popular demand, Sandals Resortswill roll out additional Over-the-Water suites at new locations throughout the region.  These suites will be unveiled at select Luxury Included® resorts throughout 2017 and 2018, including 12 additional Over-the-Water Bungalows at Sandals Royal Caribbean slated to open in March 2017.
Being the first of its kind in the region, the recently opened Over-the-Water Villas at Sandals Royal Caribbean convey an intimate connection to the Caribbean Sea and represent a new level of innovation for the Luxury Included® company.  So what's the inspo behind each of the five villas? They each have a different design, representing the Feng Shui elements: Wood, Water, Fire, Earth and Metal, illustrated through unique elements from warm wooden pendants and underwater art pieces to mirrored and metallic accents. With views accessible to the glowing waters and Caribbean setting at all times, you can admire the majestic beauty of the ocean from your very own private infinity pool, over-the-water hammock, glass floor panels or the suite's stylish king-size beds made from teak adorned and soft Egyptian linens and plush pillows for the ultimate sleep.
Beyond the views, these newly debuted Villas have access to unparalleled services and exclusive amenities from 24/7 butler service, trained in accordance to the exacting service standards of the Guild of Professional Butlers, and personalized in-room dining to private yoga classes and direct resort access via a "Royal Duffy" luxury boat. Additional villa features include: personal airport greeting with expedited immigration; private luxury resort transfers; House of Marley sound system; welcome gift, including a branded beach tote and towel set; Molton Brown bathroom amenities, free WiFi and more.
Built along a beautiful wooden boardwalk, the Villas are connected to land at Sandals Royal Caribbean's offshore private island, Sandals Cay. An experience onto itself, the island features a newly redesigned pool with a signature pool-bar; two restaurants including The Jerk Shack, offering authentic rustic cuisine and Royal Thai, capturing the flavors of the East; and number of nestled hideaways.  Located on the northern shores of Jamaica, Sandals Royal Caribbean Resort & Private Island a mere 10 minutes from Montego Bay's Sangster International Airport.  The hotel features 227 rooms and suites and in addition to the Over-the-Water Villas and Bungalows, recently debuted newly renovated Romeo & Juliet Suites and Windsor Beachfront Club Level rooms. The Luxury Included® resort also features 8 on-property restaurant and bars, with access to 12 additional 5-Star Global Gourmet dining experiences at Sandals Montego Bay and Sandals Inn through Sandals Resorts' "Stay at One, Play at Three" program.
Rates for the now open Over-the-Water Villas begin at $1,435 per person/per night, while the Over-the-Water Bungalows are available for booking ahead of the 2017 debut, with rates beginning at $1,100 per person/per night. Additional details regarding forthcoming development plans will be revealed in the coming months.  For more information or to book these villas, please visit www.sandals.com/main/royal/rj-over-the-water-suites.
Description of our Destination Resorts
Come experience the very pinnacle of luxury Destination Caribbean all-inclusive vacations with Sandals, Beaches and Grand Pineapple Resorts. Our resort delights couples in love with supreme vacation packages at luxury resorts in St. Lucia, Jamaica, Antigua, the Bahamas, Grenada and Barbados, featuring gourmet candlelit dining for two, gorgeous tropical settings and some of the world's most exquisite beaches, where golf and scuba are included at each all-inclusive resort. If you are planning a wedding, Sandals is the leader in Caribbean destination weddings and honeymoon packages.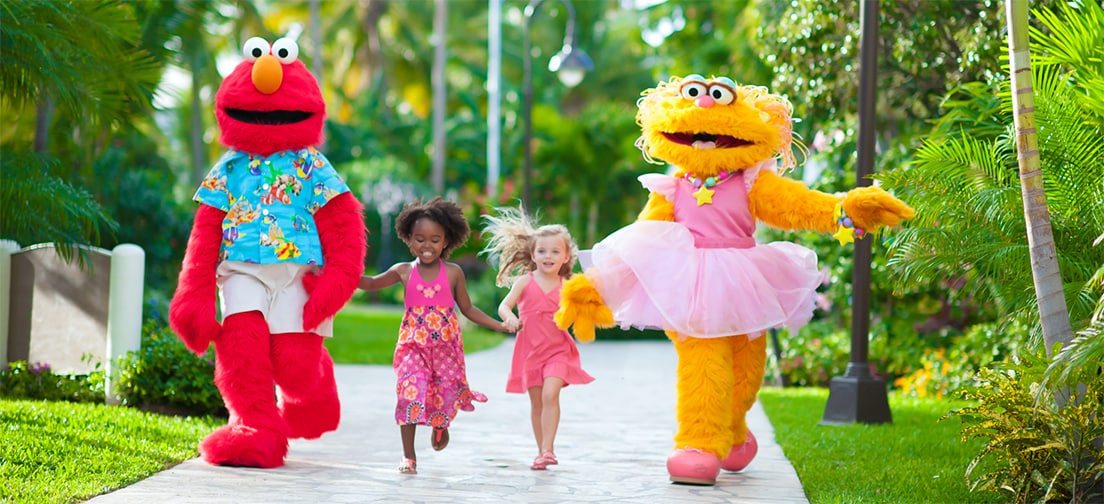 At Beaches, families and friends can enjoy a destination event and just about anything you could ever imagine is included. So leave your wallets (and your cares) behind, and get ready for the time of your lives!
XBOX Play Lounge
PADI® Certified Scuba Diving
Pirates Island Waterpark
Unlimited Water Sports
Unlimited Land Sports
State-Of-The-Art Fitness Centers
Complimentary Green Fees for Golf**
Free Non-Stop Round-Trip Airport Transfers
All Tips, Taxes and Gratuities
Free Wi-Fi in all Rooms and Public Areas
Exclusive Airport Arrival Lounge in Jamaica
Caribbean's first Certified Autism Resorts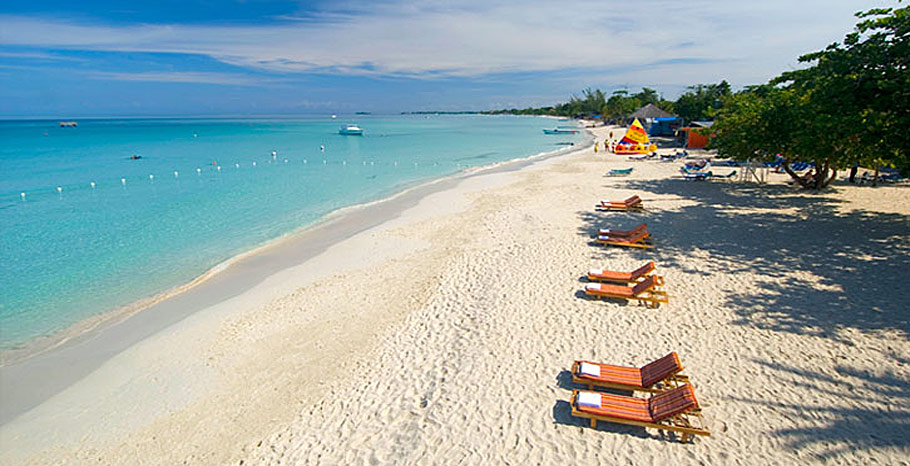 Out of the many all-inclusive resorts in Jamaica, Grand Pineapple Negril is certainly among the most value-laden. Nestled amidst lush greenery, swaying palm trees and manicured lawns, this enchanting resort sits on a prime spot on one of the world's most beloved beaches and features vividly-hued architecture that complements the laid-back and carefree spirit of the island.
Grand Pineapple Negril sits on a prime spot on Negril's Seven Mile Beach, which has been voted many times over as one of the best in the world. Legendary for its dramatic sunsets, silky white sands, clear turquoise waters, and spontaneous island spirit, the natural attributes of this phenomenal beach are alluring to the soul.
Lose all track of time in this intimate getaway as you swim endlessly in sparkling turquoise waters. Experience the very essence of the islands at this all-inclusive beach resort in Negril, Jamaica.